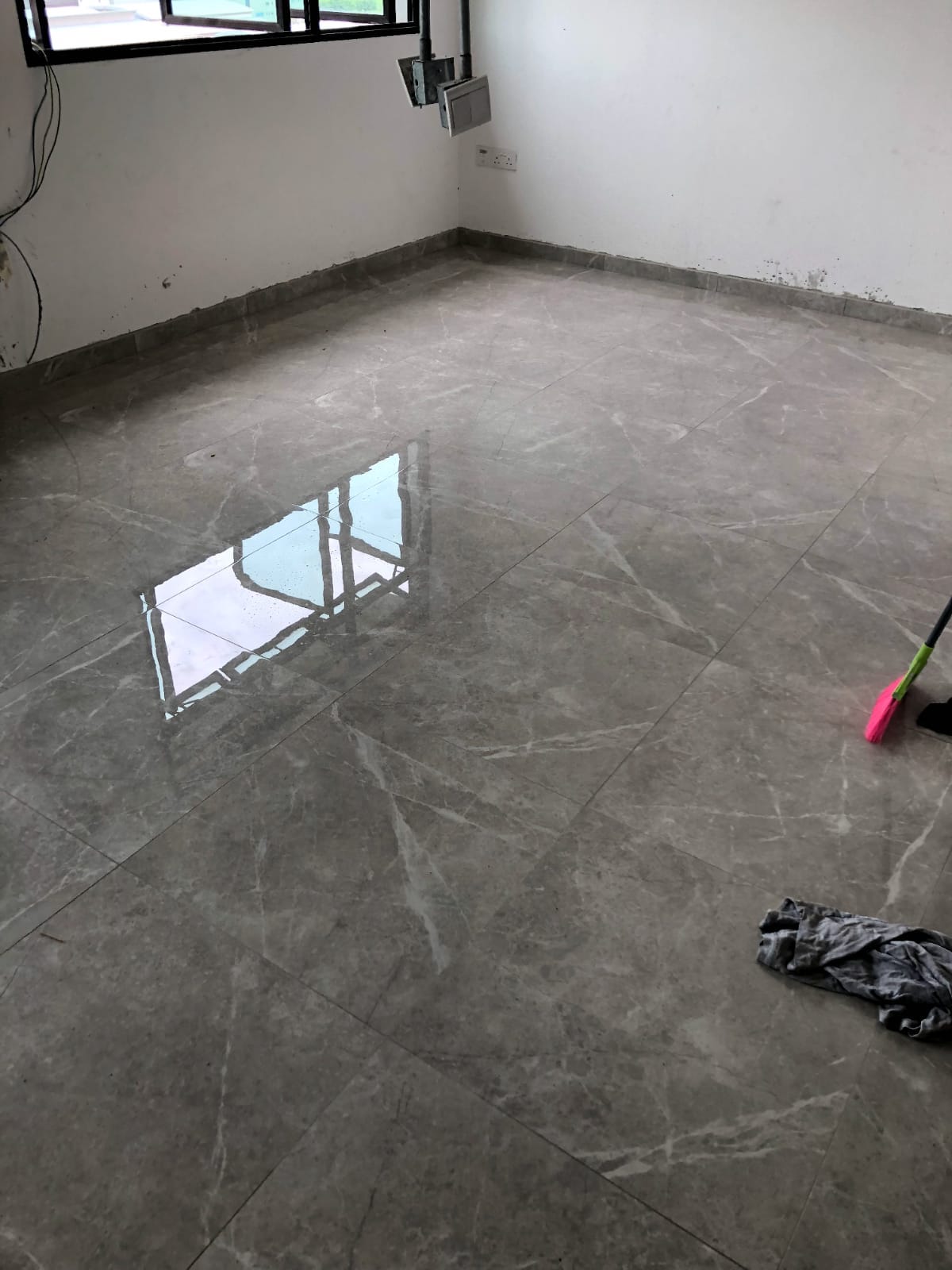 As Singapore No. 1 HDB BTO direct tiling contractor, we specialised in providing direct wall and floor tiling services with quality finishing.
****DUE TO MARKET SHORTAGE OF LABOUR, ALL TILING LABOUR COST WILL INCREASE BY ANOTHER 10%. PLEASE TAKE NOTE****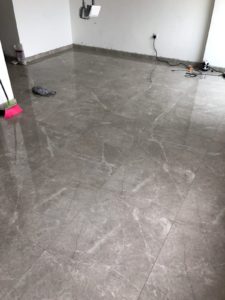 Reasons for engaging us
HDB Licensed Contractor: Do you know know you need to engage HDB licensed contractor for all hacking and tiling works? This is a very important criteria when you engage a contractor.
Experienced: All our workers (especially the one that will be doing the actual tiling work) has more than 10 years experience.  They have been doing the same tiling work every single day.
Quality Finishing: All our tiling works are done to the highest level of finishing, with regular checking by our managers. If there is any parts of the tiling work that does not meet our standard criteria, our managers will make sure all corrections are carried out.
Warranty: All our tiling works comes with a 1 year workmanship warranty. Just give us a call if you have a problem. We are so sure about our work that it is unlikely to happen!
Best Price in the Market: Most Interior Design companies will not even come close to our pricing. You will save thousands of dollars just on that. And you do not actually need an Interior Designer to do tiling works.
Singapore Registered Company: We have an office in Singapore and we are a Singapore registered company. You can be assured you are in excellent hands!
Safest Progressive Payment in Singapore: We only collect $1000 for deposit. The rest of the progressive payment (depending on size of work) are collected only when we have delivered the material and carried out our work. We work then you pay. No 30% to 90% deposit like other companies. Better than CaseTrust or any big name companies. No one is safer than us. You are definitely in the safest hand.
Fast Workers: We will work at fast speed without compromising on quality. Our workers arrive 8am at site and leave at 6pm.
Our Packages
| | 2 ROOM BTO | 3 ROOM BTO | 4 ROOM BTO | 5 ROOM BTO |
| --- | --- | --- | --- | --- |
| Package for Living and all Bedrooms | $5,500 | $7,800 | $9,800 | $13,200 |
Contact Us Now
WhatsApp us now at 8813 8045 for more information. Just one message and you can save thousand of dollars.
About DirectReno.com.sg
DirectReno.com.sg is a subsidiary of Infinity Concepts & Solutions who is a HDB Registered Renovation Contractor.  All contracts will be billed under Infinity Concepts & Solutions.
Our Licences